About the company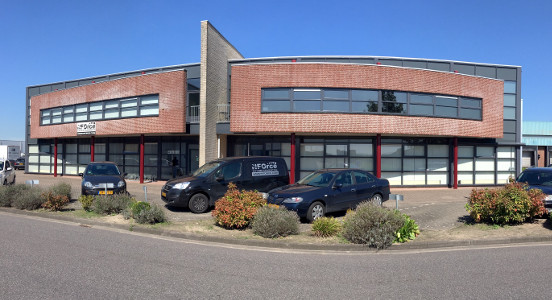 NFOrce Entertainment BV was originally founded around 1995. Back then the name NFOrce was short for "iNFOrmation force". We ran an Entertainment website with a forum and an IRC channel to discuss pretty much anything. Slowly a community was created and hundreds of people all over the world came by on IRC every day. Around 2003 we even had millions of visitors every day on our website. On the 1st of april 2004 we official registered the company "NFOrce Entertainment" in the Netherlands. We started to deliver managed services on the internet, primarily webhosting. In a matter of weeks we started to deliver everything from shell services to dedicated servers.
While relying only word-of-mouth advertising we kept growing far more than we expected and hoped for. Therefore we continued to make the company even more mature by adding more employees to our team and changing the legal structure to a "BV", which is simular to an LTD. We also setup our own network topology to be as independant as possible. We have our own darkfiber ring between a handfull of datacenters in Amsterdam which is capable of carrying over more than 500 GBIT between our services in Amsterdam. In the past years we established over hundreds of direct peering partners and multiple quality carriers that makes us able to provide more than 100 GBIT of internet to our services.
From the feedback we have been getting we see that our clients appreciate the ability of creating pretty much any solution they come up with. Next to that it is appreciated that we keep on having a very direct contact with them. We listen to our clients, we are open for discussion on pretty much anything.
Our primairy focus stays the same:
Giving support the priority it needs
Supply pretty much any custom configuration
Allow changes in configurations at any time
use only quality carriers & hardware vendors
don't charge for incoming bandwidth or very small overusages
And we will continue to satisfy the hosting needs of our customers. If you are not a customer with us yet, we would be very eager to start serving your our services. So you can see for yourself what our company is all about.